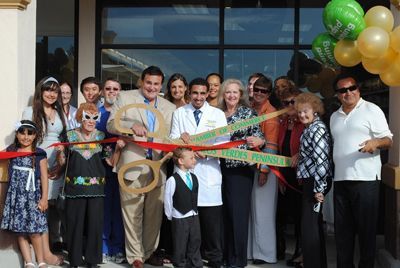 Golden Pet Rx focuses on providing the highest quality compounded products for pets with outstanding levels of service and care. We value our connections with pet owners and veterinarians and are committed to serving both with highly knowledgeable and veterinary trained team members who are passionate about pet care.
We strive to make the process of getting a prescription from Golden Pet Rx the easiest part of your day.
We do not mass produce, nor stock compounded medications waiting to be submitted. Instead, we make each medication specifically for your pet following your veterinarian's direction with input from you regarding flavor preference.
We are compliant with USP 795 and 797 standards and are accredited by PCAB demonstrating our commitment to meeting the highest industry standards for quality and safety. By selecting a compounding pharmacy that has achieved PCAB accreditation, you can rest assure we are committed to meeting these top quality standards.
We understand that giving pets medicine can be a hassle, and no pet owner wants to see their pet sick. In the case that you do need to give your pet medicine, you will want to look out for specific things. As a pet owner, you want to make sure it is effective, safe, easy for them to take, and you want it as soon as possible, so that your pet will feel better quickly.
Quality
Our compounding preparation is specific to each pet to meet their individual needs. Our pharmacist has over 10 years of veterinary exclusive compounding and dispensing experience. All our pharmacists and technicians have taken continued education training in compounding, and specialize in veterinary compounding to equip themselves to better assist with your needs. Compounding is our top priority, and your prescription will receive immediate and complete attention.
All of our compounded medications are made to your veterinarians specifications for your pet. We don't manufacture standard dose products. We make the EXACT dose, CUSTOM formulation, PREFERRED flavor, and SPECIFIC amount that your pet needs, after we receive your pet's prescription and speak with you directly.
After we receive a prescription for your pet, our customer service team will contact you to:
Verify prescription and pet details
Help you select the right flavor for your pet's medication
Get payment information
Arrange FREE, next business day delivery to the location of your choice (In the south bay area, your prescription may be available for same day delivery via courier or for pick up at our pharmacy)
Our pharmacy is open Monday through Thursday from 9:00a.m. to 7:00p.m., Friday from 9:00a.m. to 5:00p.m. and Saturdays from 10:00a.m. to 3:00p.m.
Orders placed up to 2:00p.m. PST Monday through Friday ship for next business day delivery with authorization from the owner. Saturday orders usually delivery Monday evening or Tuesday.
You can expect a phone call within a few hours of receiving your prescription during pharmacy hours. We will contact you the next morning (Sunday excluded) when we receive a prescription after hours.
Safety
We are a veterinary exclusive specialty pharmacy. All of the ingredients in our compounded products are designed for veterinary applications, not human uses. Our pharmacists are experts at identifying dosing errors and drug interactions across animal species.
Experience
We hire experienced veterinary professionals. Our team members and pharmacists know how to have discussions with veterinarians and pet owners alike. We work with many veterinarians and are accustomed to challenging cases and unique treatment strategies.
Customization
Golden Pet Rx only makes prescriptions when they are ordered. This allows veterinarians to customize which drug therapy is appropriate within each specific veterinarian, client, and/or pet relationship.
Innovative Technology
We continually research new administration vehicles and quality testing to make it easier for pet owners to give medications and achieve compliance.
Two of our most popular products are our Thermaverse™ and flavored Microtabs™.
Thermaverse™ (for dog ear infections) is a once a week customized therapy for ear infections. With a culture and sensitivity report, we can eradicate any infection so it doesn't keep coming back.

Microtabs™ are tiny and tasty flavored tablets.
How Golden Pet Rx Was Born
Golden Cove Pharmacy was opened in 2011 with the intention of taking care of patients in the best manner while providing the best quality medications possible. Sadly, the manufacturer determines quality and as you know even if a product says it is something it may not really be the strength labeled. In regards to compounding, the compounding pharmacy is the manufacturer and the processes in place to make the medication and the ingredients used to make it will determine the quality and in turn the effectiveness of the medication. We have proven our quality and service throughout the years and felt there was a need to take care of pets in the same manner. Pets are part of the family. Why shouldn't they receive great quality medications too? Why shouldn't it be easy to give medication to your pet?
Enter Golden Pet Rx, (exclusive veterinary pharmacy, a division of Golden Cove Pharmacy). Dr George Wissa (certified veterinary pharmacist and Fellow of American College of Veterinary Pharmacists) has been making pet medications for over 10 years now. Since 2011, Dr. George has been mastering the 3 biggest problems in relation to pet compounds. These problems are quality, palatability, and clumpy suspensions. Quality was an easy one for Dr. George. We are a PCAB accredited compounding pharmacy (not necessary for pharmacies to obtain this and many have not taken this extra step). This accreditation illustrates our dedication to making great quality compounds. Likewise, we constantly send our compounds out to get tested to make sure we are providing an excellent quality product (most pharmacies do not do this either).
Clumpy suspensions are a big problem. Imagine getting a compounded liquid prescription for your pet and when you shake it some does not mix with the rest. This will result in not getting the dose the veterinarian wants your pet to have. Golden Pet Rx's anti-sedimentation technology has overcome this problem.
Last big problem is palatability. This was a hard battle to win. In the beginning we would make a compound for a pet and the owner would either complain that they couldn't give it to their pet or it was a struggle to give it. This can be a stressful situation for both the owner and pet. We are so sure your pet will like the medication we have a palatability guarantee! One of Dr George's favorite compounds are microtabs. These tiny, tasty tablets can be used for almost all medications up to 150mg. Golden Pet Rx has tested the palatability of these in even the most finicky patients and we passed with flying colors. Some other favorites of Dr. George include our Thermaverse™ (for dog ear infections), topical compounds for any skin issue, and transdermals for extremely finicky patients.
We strive to make your day as simple as possible and that's why we provide excellent service, great quality compounds, FREE delivery North to Santa Barbara, East to Palm Springs, & South to Mexico as well as FREE shipping throughout CA!